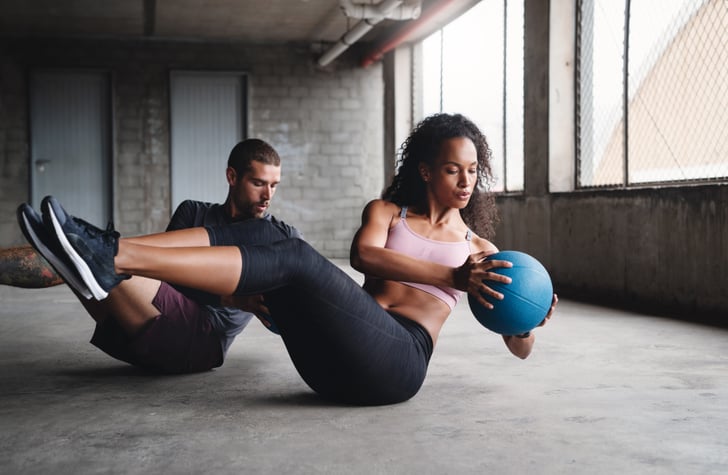 About Us
At PSB Fitness, we strive to provide you with motivational workouts while keeping track of your progress and performance. We offer our members a fitness club membership that's both affordable and packed with extraordinary features. Currently, we have two active locations at the Hazel McCallion and Davis Sheridan College campuses which are available to both students and the community. We want to provide you with everything you need to establish your routine.
PSB Fitness wants to provide you with all the tools you'll need to reach your goals. Our facilities will offer you a comfortable and welcoming gym environment for members at any point in their fitness journey. We want our members to have the guidance they need, so we provide 24/7 online support. Join PSB Fitness to start your health fitness journey today!
Don't know where to start?
It is important to have a dedicated space for working out to keep you focused and energized. PSB Fitness will provide you with numerous features that will help you enjoy your exercise activities. Some include:
Flexible gym hours that allow you to work out when it's convenient.

Music is played at both locations to ease you through your exercises and elevate your mood.

Top-of-the-line equipment for all your workout needs.

Daily classes and scheduled workouts at our Mississauga and Brampton locations are available to all members.

Our PSB mobile app and website with numerous qualities and features to help you attain your fitness goals.

Motivational and knowledgeable staff that will provide you with the services you need.

A free two-week trial that will allow you to fall in love with our facility and ensure it's the right gym for you!
14-Day Free Trial
To perform at your best, it is important to ensure that the gym membership you choose corresponds to your needs. For this reason, we encourage you to take advantage of our 14-day free trial as it is a great way to get a feel of our services before registering. The trial will give you access to both of our gym locations, along with the special features that are included as part of the membership.
Special Services
PSB Fitness takes pride in providing our members with a motivational, safe, and comfortable environment for their workouts, regardless of whether you are a regular exerciser or just getting started. Our gyms are equipped with quality and top-of-the-line equipment and machines to help you achieve your goals. No matter your fitness level you can finish your workout and feel accomplished.
All members will receive their own PSB Fitness account upon registration, which will give them access to the PSB Fitness mobile app and website. On these platforms, you can find scheduled workouts, daily exercises, a monthly calendar for planning workouts and classes, as well as video demonstrations to improve your form and technique for a better workout. In addition, we offer guided classes, including boxing, yoga, strength training, spinning, boot camp, interval training, and more! Personal training is also available to those who are looking to build a routine and expand their knowledge about personal fitness, as well as health and nutrition.
Prices and Promotions
A variety of payment methods and plans are available to suit your individual needs.
The price of the membership is $30.00 per month with an administration fee of $29.99. Our payment plans will allow you to work out and pay later with no added stress! By taking classes with PSB Fitness, you will have the opportunity for a discounted monthly rate. For more details, you can reach out to our staff by visiting our website or calling either of our locations.
Visit our website to register and join our online community by following our social media platforms!
PSB Fitness, Stay Healthy and Stay Happy